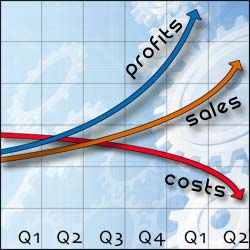 Lease Options For SignupSystems
No matter what size your business is, Signup Systems offers lease options which will make the decision to use our systems extremely easy in the short term, and extremely cost effective in the long term. For the majority of new customers, we recommend you consider our Entry Level Lease option regardless of the size of your organization, because the cost to get started is very low, and the ability to upgrade to the higher level leases can be done at any point. Regardless of which lease you choose, you instantly gain full and complete access to the entire array of event management focused applications that we collectively call Signup Systems.
Choosing Signup Systems was one of the most important decisions we ever made for our company. This solution is so big, we can easily grow into it for the foreseeable future as our business evolves and expands. Like a bottomless chest of treasures, we are still discovering exciting new ways our Signup Systems installation can serve our business needs and free up our time so we can really focus on serving our customers. Read full testimonial...
Deborah Gabbert, WarriorSage Inc.
Lease Levels You Can Grow With
Our lease structures and pricing are designed to allow you to pay the minimum at each level, and then cap or entirely eliminate usage costs as your business grows.
---